I have been such a bad blogger! I'm not being lazy, it's just not much is going on lately that's worth blogging about! However, a few things:
How SHOCKED are we?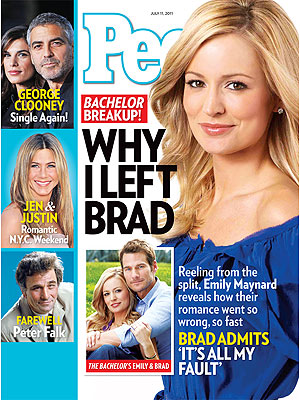 Oh right. That's what we predicted all along. I hope Ashley has better luck with whoever she picked. It seems like the Bachelorette's have better luck than the Bachelors. I wonder if Emily will go on the Bachelorette now? I bet she will.
In other news, I have been watching way too much TV lately. The Bachelorette of course, and I am LOVING Extreme Makeover: Weight Loss Edition. It's so inspiring!! Chris Powell is awesome, he specializes in transformations and helping people lose like hundreds of pounds. Plus he's hilarious and he swears. I just love it, it's so emotionally uplifting. I can't wait to be a trainer and help people!
Speaking of which, I received another certificate in the mail (FINALLY, mail is back!)
Another step is DONE! I could actually go work in a weight room I think but I'm just going to move onto the next step! In the meantime I'm learning as much as I can about fitness and the human body. Yay!!
Speaking of healthy things, I am dying to make these:
I just need to find these type of Popsicle makers. Anyone know where I can get those? I have the skinny ones but I think these would be way better. For the recipe, head on over to my idol
Skinnytaste.
Oooh, I also really want to make this BLT Macaroni Salad.
Maybe this weekend, I will do some cooking! :-)
More soon!
xoxo,
T