This is my favourite time of year for reading. Hands down. All I want to do is park myself with a cold drink next to some body of water with a book that has a cover of women doing the exact same thing. Like this one.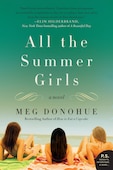 I read Meg Donahue's first book last year, How to Eat a Cupcake and loved it so I'm sure this one will be great too. Read the synopsis
here
.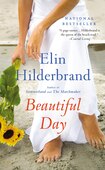 I LOVE Elin Hilderbrand's novels for summer. They're all set in Nantucket and written beautifully. They're anything but fluff though, perfect for when you want to read something set in summer that's more real.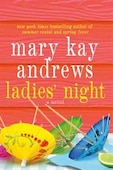 I recenetly discovered
Mary Kay Andrews
, who is a southern girl from Georgia which is probably why I love her books so much. Y'all know I want be a southern girl. Okay, I won't say y'all anymore, jeez. But seriously, check out
Summer Rental
and
Spring Fever
!
If you like Sophie Kinsella and you haven't read Lindsey Kelk, you are seriously missing out. Her books are just so darn fun. Also, check out her
blog
where she is re-examing Miss Carrie Bradshaw's "I couldn't help but Wonder" questions!
If your looking for something "different" I was drawn to this book, which you can read about
here
and I loved it. It was so funny, maybe I liked it so much because the main character was a major Type A to the extreme and I am, as my husband likes to say "Type Z".
I haven't read this one yet, but I'm excited to. I'm sort of saving it. I'm so weird, I seriously do that. I save books for a special occasion, like the perfect not too hot beach day. It's the sequel to the Devil Wears Prada and that alone will make it worth the read.
And last but not least, one of my absolute favourite authors! She writes memoirs which are freaking hilarious. If you don't believe me just go read some of her
blog posts.
It's one of those things I can't try to describe, it won't be as funny. She has also written two novels that are also hilarious. Maybe it's because the sort of shennanigans she gets into...well let's just say I can relate. Because lets face it, I've had some shennanigans myself.
I hope you enjoy my fluffy cotton candy beach read list! Let me know if you actually read any of them!